Pioneering Physician: The Life of Charles Fletcher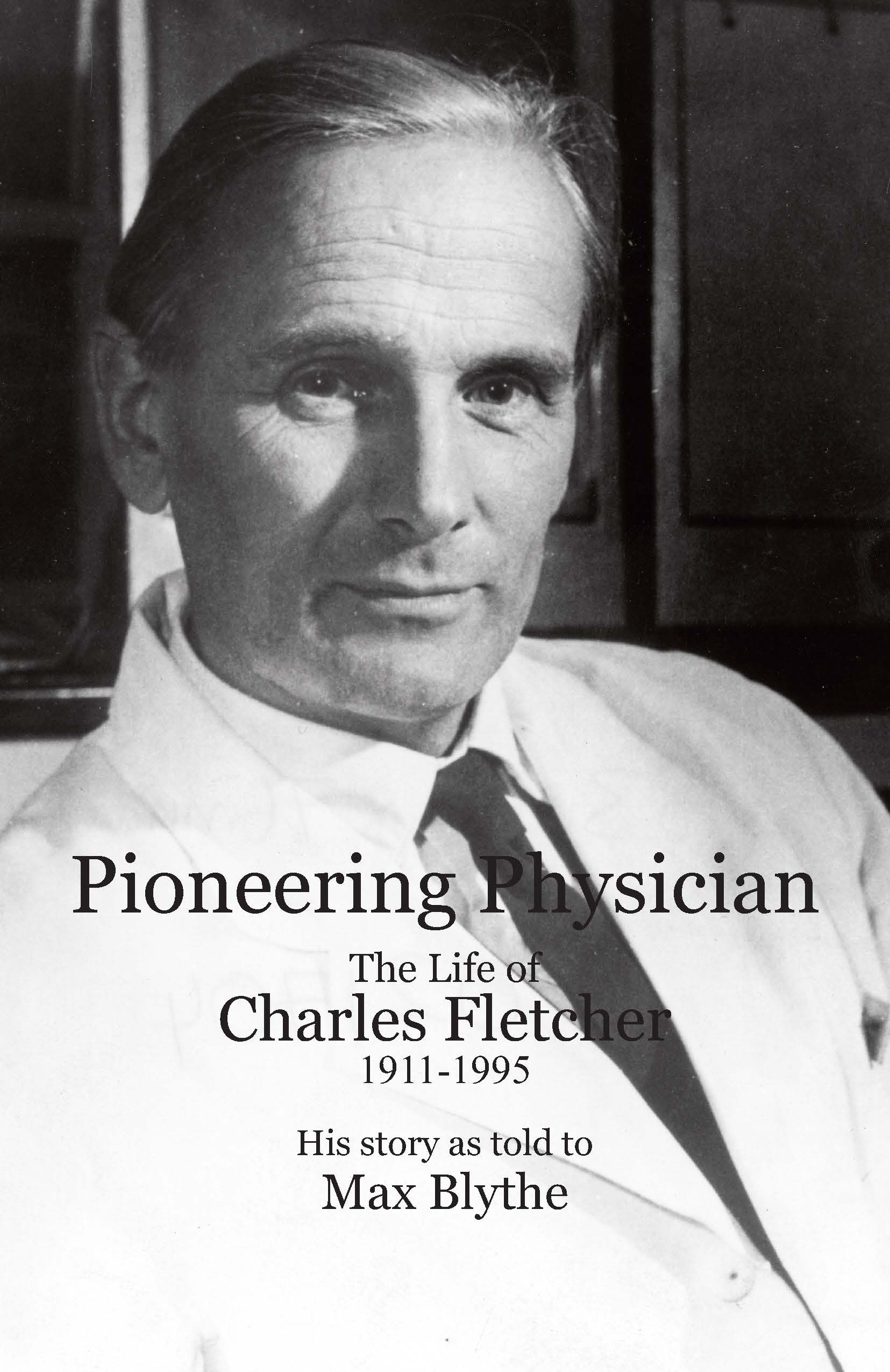 Pioneering Physician: The Life of Charles Fletcher
Max Blythe

978-1-909075-42-9 / 244pp / pb
"To my delight I found that this biography of Charles Fletcher is actually an autobiography, as the author interviewed Fletcher repeatedly and has so artfully conflated the results of these recorded conversations that the entire book seems to be narrated by Fletcher, speaking in his own clear voice.
"Because of Charles Fletcher's achievements from the 1950s to the 1970s, many people in Britain and even larger numbers elsewhere who would otherwise be dead are still alive and healthy. Charles himself died 20 years ago, but his voice and his world come vividly back to life throughout this book. I hope other readers will enjoy reading it as much as I did."
Professor Sir Richard Peto,
Professor of Medical Statistics and Epidemiology at the University of Oxford
Review
A free-thinking medical pioneer, who made major contributions to the medicine of his day and clocked up a number of 'firsts' in a remarkable career, is the subject of a new biography by Green Templeton alumnus and Common Room Member Professor Max Blythe.
Pioneering Physician: The Life of Charles Fletcher 1911-1995 (Words by Design, 2016) is based on a series of recorded interviews by Max in the early 1980s in which Fletcher recounted his life in detail.
The material has been edited to produce a first person narrative based on these transcripts, with a foreword by Fletcher's good friend and colleague, GTC fellow and leading epidemiologist Professor Sir Richard Peto.
Fletcher was a doctor and an epidemiologist and, possibly most importantly, a powerful medical communicator. He was highly influential on healthcare and health education in Britain.
He wrote the original report of the Royal College of Physicians on smoking and health, the first report by any national body in the world. On 12 February 1941 at the Radcliffe Infirmary in Oxford, he was the first doctor to inject penicillin into a patient.
From 1958, he presented the first major television series that dealt with medicine, Your Life in Their Hands, becoming the nation's first TV doctor and spearheading the medical enlightenment of millions of viewers.
He will be remembered particularly for his work on the dust diseases of coalminers, his campaigning on the hazards of cigarette smoking and for emphasising the importance of communication in medicine.
His personal life was no less interesting: his father Sir Walter Morley Fletcher was the first head of the Medical Research Council; Fletcher rowed in the victorious Cambridge boat of 1933 and in 1941 married Louisa Seely, daughter of World War I cavalry hero General Jack Seely, whose 'war horse' Warrior led one of history's last-ever cavalry charges.
Professor Max Blythe has had a long and distinguished career in healthcare teaching and research. He is a Common Room member and an alumnus of the College (M Litt Modern History of Medicine, 1987). Max has also written biographies of clinical trials pioneer Archie Cochrane and John Fry, leading 20th century GP.
(taken from Green Templeton College website)
Charles Fletcher had exceptional influence on healthcare and health education in Britain. He wrote the original report of the Royal College of Physicians on smoking and health, the first report by any national body in the world. As the nation's popular first TV doctor he led the medical enlightenment of millions.
Early in his career he took on the challenge of developing research into pneumoconiosis, the dust disease disabling tens of thousands of British coal miners. From this came major advances in its prevention. Later his research attention turned to chronic bronchitis, a disease then afflicting hundreds of thousands in Britain and accounting for 30,000 of their deaths annually. Major prevention guidelines resulted.
In addition to anti-smoking campaigning, the later years of his career were distinguished by initiatives that improved the care and welfare of asthma and diabetes patients, and ensured that doctors were trained to communicate better.
Pioneering Physician is the complete story of a remarkable contributor to a nation's health and his international influence.